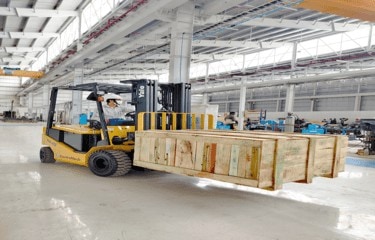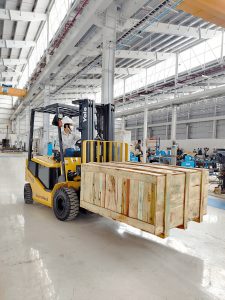 Electric forklifts are most popularly used for indoor warehousing applications. With reduced fuel cost and high efficiency, electric forklifts & electric stackers become an optimum choice for a warehouse. Let's take a look at the details that make electric forklifts the ideal choice for your warehouse. Electric forklifts are ideal for indoor usage thanks to its lack of emissions and zero noise levels. 
4 additional benefits of using an?
electric forklift
Low Noise
In a bustling warehouse, it is easy to undervalue the importance of a noise-free environment until you experience the way it impacts your productivity. The electric forklift is relatively noise-free as compared to traditional MHEs and diesel-powered engines. This allows the operators to communicate with each other easily and efficiently. 
Opportunity Charging with Lithium-ion Batteries
Charging batteries of an electric forklift for multiple-shift operations can sometimes be tricky. Traditional batteries take long cycles for charging and cooling, making them suitable for only one or two shifts. However, the new lithium-ion batteries use opportunity charging to over these challenges. Opportunity charging allows recharging the battery at any time based on the requirement of your business operations. The operators can make use of an opportunity charger to charge the battery quickly during their restroom and meal breaks. 
Pollution Free
The problem of emission is common with LPG gas or diesel operated engines. Electric forklifts do not emit any CO2 gases. They have zero emissions. This helps curb the issue of pollution thus maintaining the surrounding environment and employee health. 
Higher Throughput
Electric forklifts come equipped with advanced features and technology and faster acceleration time. AC traction and lifting motors with electronic control delivers a high level of performance. All these features together help boost operator productivity and equipment throughput and get more stock to move in or out of your warehouse. 
Additional Features
ElectroMech-Yale electric forklifts come equipped with additional features such as low entrance step and large floor space for the operator's compartment, hydraulic power steering, LED lights for safety distance within the premises when the equipment is in operation and many more. 
Considering all the above points, Electric forklifts scores better in terms of investment and usage. If you are looking for your options on industrial forklifts, visit ElectroMech-Yale. Various attachments. Talk about carbon emissions.