ElectroMech and Hyster- Yale have entered into an agreement for the sales and service of the Yale brand of forklifts and lift trucks in India since early 2017. Yale is one of the oldest forklift manufacturers in the world and is globally recognized as a leading manufacturer of lift trucks & products for over 140 years. Yale provides a premium range of forklifts and lift trucks and ElectroMech has partnered with Yale for the sales & services of forklifts & lift trucks in India. ElectroMech is known for its industrial overhead cranes and is a market leader in this category. With an agenda to diversify its portfolio & add value to its customers, the ElectroMech Yale brand was established. The ElectroMech - Yale association benefits from the leadership position of ElectroMech in the Indian market and dependable service support under the aegis of its group company - Cranedge. It is further bolstered by the global brand name of Hyster- Yale, which has deep technological roots in the industry. ElectroMech - Yale is here to cater to the industry's rising demands by providing premium forklifts & lift trucks for your material handling requirements.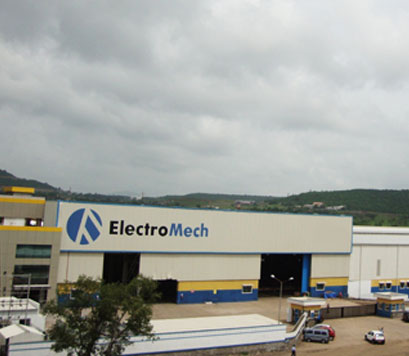 Established in 1979, ElectroMech is one of the largest manufacturers of industrial overhead cranes in India and among the top 10 in Asia. ElectroMech today has gone Cranes And Beyond, having tie-ups with global market leaders in their respective domain. With over 40 years of experience, we have supplied over 7500 crane solutions worldwide for practically every industrial application. Our state-of-the-art manufacturing plant in Pune is one of India's most extensive EOT crane manufacturing facilities, capable of delivering 1500 cranes annually adhering to international standards, HSE, and quality assurance practices.


Yale Material Handling Corporation (USA) has over 140 years of global experience and a strong presence in multiple locations throughout the Asia-Pacific region. Hyster Yale Group has more than 13 manufacturing facilities globally, and its 3rd most extensive design & development centre is in India. Yale is a brand under the Hyster-Yale Group that provides a full line of high-quality, high-performance lift trucks, including electric and diesel forklifts, stacker, battery-operated pallet trucks, reach trucks, very narrow aisle trucks and more. These products cater to numerous end-user applications in diverse industrial sectors.