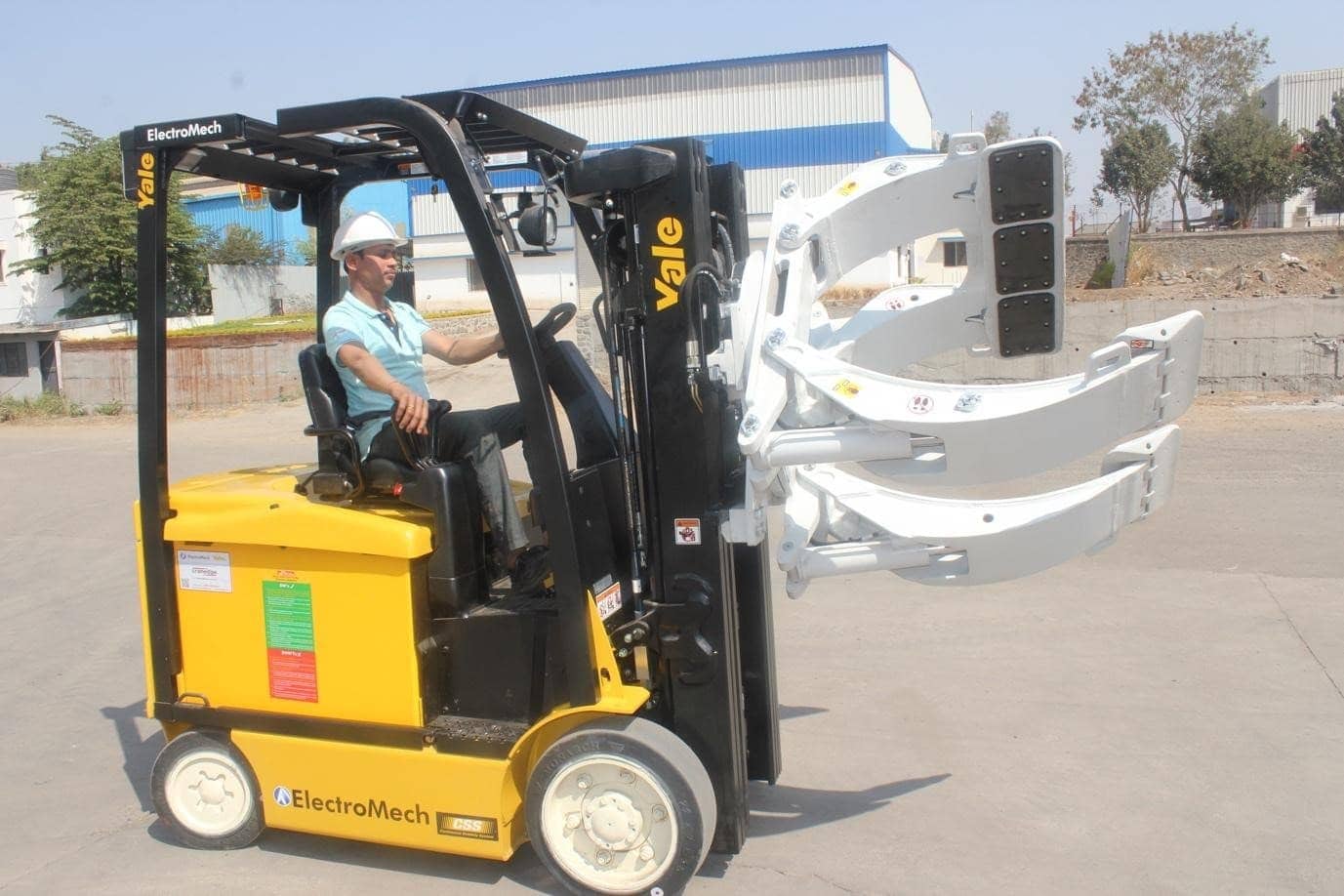 Different industries need specialised forklift attachments to make forklifts fit perfectly into their roles. These accessories increase versatility, utility, safety, and therefore productivity too. ElectroMech Yale, being a premier forklift with attachments supplier in India, offer you a wide range of options, such as –
1. Paper Roll Clamps
In the paper industry, forklifts with attachments need to handle heavy weights but be gentle enough to not damage the product. They also need to be prepared for a variety of dimensions and the long transport chain. Our paper-roll clamps have been designed with these considerations to help forklifts manage small, medium and large rolls in paper mills, warehouses, printing, converting houses and other facilities.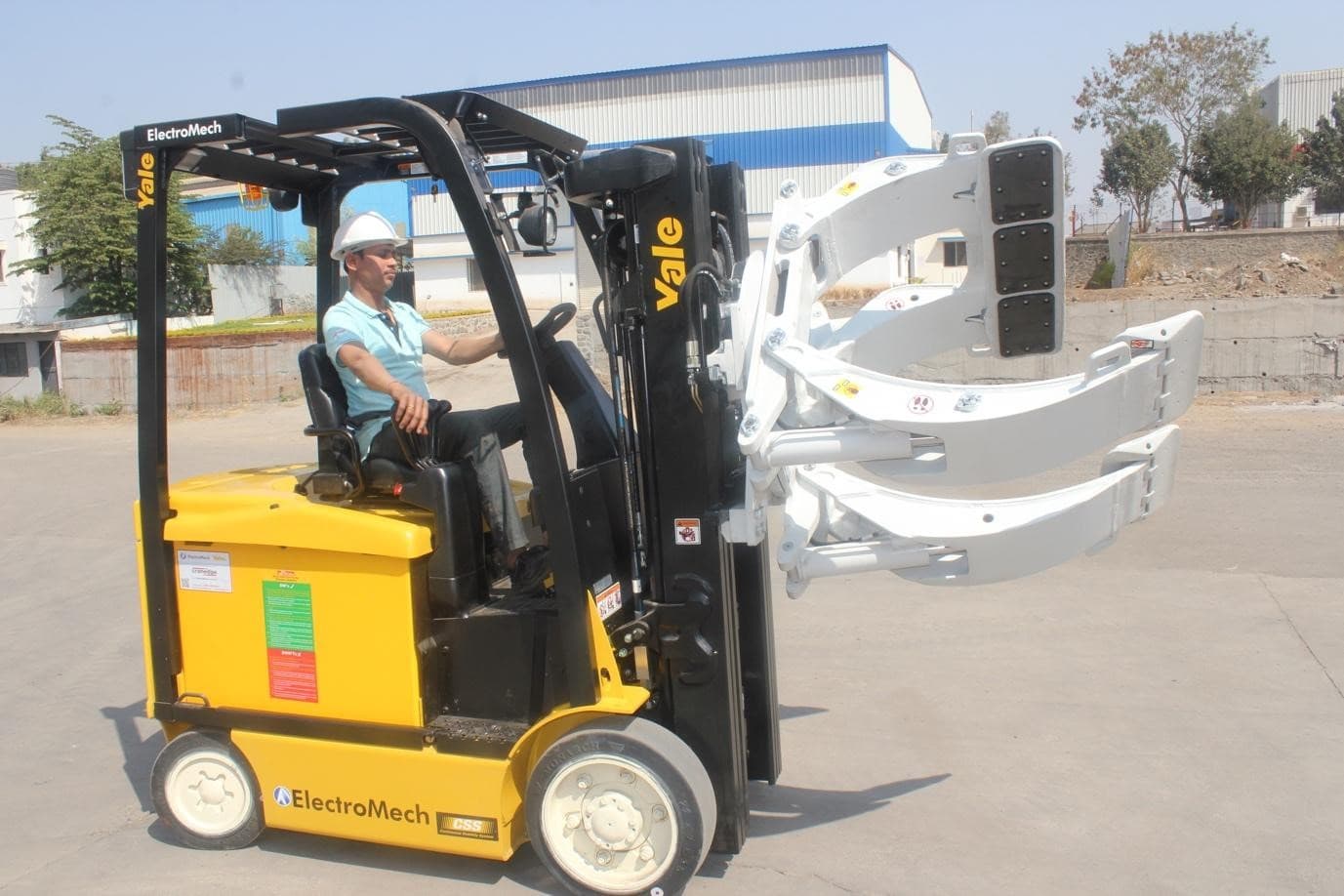 2. Pulp and Waste Paper Bale Clamps
These are typically designed to carry 1 to 4, 6 or 8 pulp bales at a time. Bale handling can also lead to a lot of wear and tear of the forklift, especially if they're of waste paper, which is why our clamps are designed to be very rugged and long-lasting. Our bale clamps work well with pulp, cotton, wool, fabric, tobacco as well as recycling chains of plastic, metals and fabrics.
3. Sideshifters and Fork Positioners
If you need to handle goods of different dimensions or varying pallet sizes, you need a solution that can change the position and alignment of the forks quickly and safely. Sideshifters and fork positioners are the attachments you need. They're easy to install and increase the versatility of material handling equipment tremendously.
4. Multiple Pallet Handlers
Perfect for industries that handle products like soft drinks, mineral water or bricks, multiple pallet handlers save time and cost while increasing productivity. They don't get damaged or worn out due to their auto lubricating systems.
5. Parallel Clamps
The more versatile partner to the paper roll clamps is parallel clamps. They can handle, rotate and shift blocks of recycled paper, fibres, textiles, recycled plastics, foam rubber blocks, boxes, barrels, used clothes, and so much more. When used with conventional forks, they can help position and clamp loads too.
6. Home Appliance and Carton Clamps
Forklift attachments like Carton Clamps can handle many white goods or home appliances safely. Just set the clamp forces to what they optimally need to be, and your goods are in safe hands. These are best suited for production sites, logistic centres, and even forwarding companies.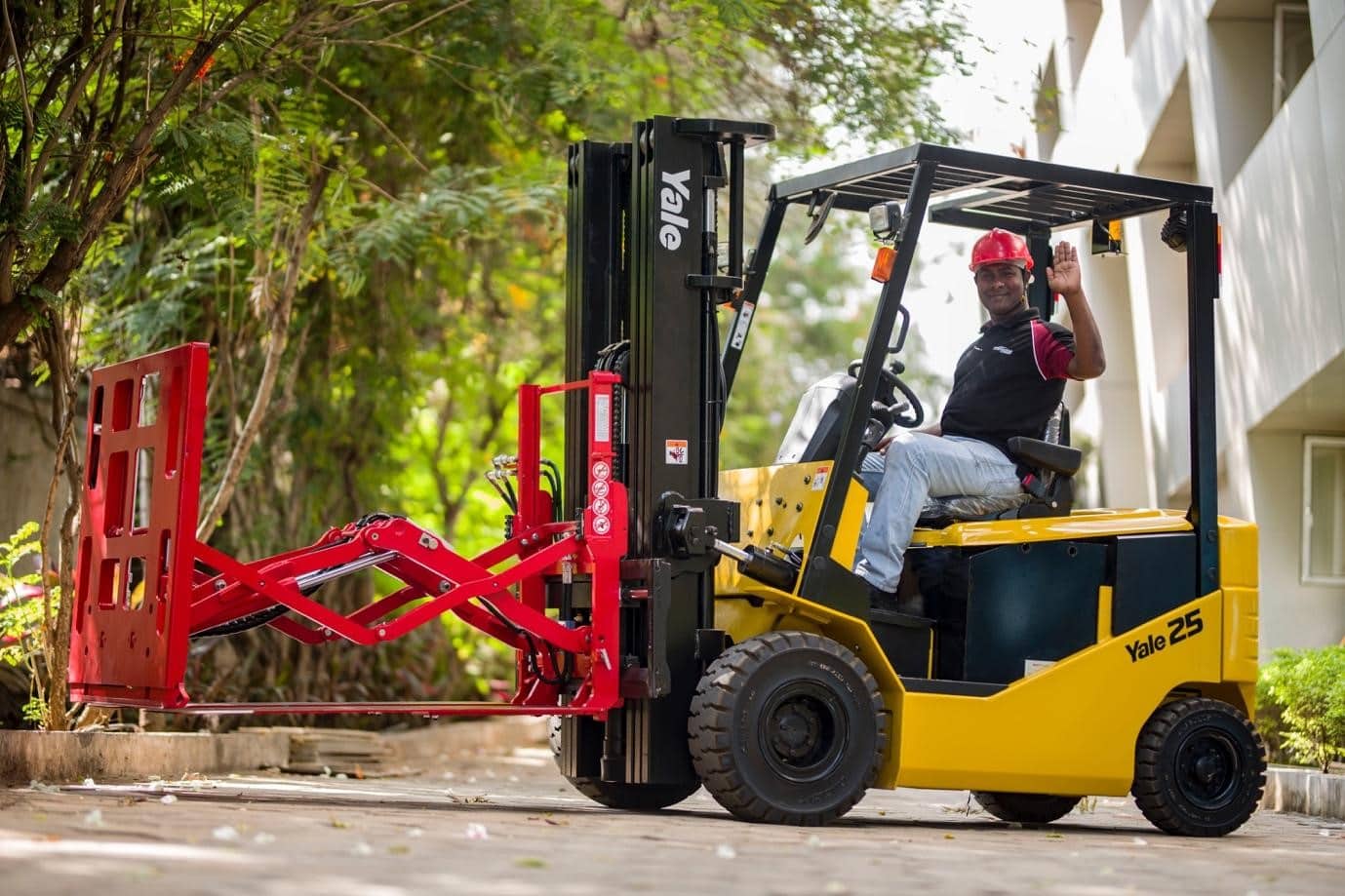 7. Push Pulls
If you need a forklift attachment for goods that come on slip sheets instead of wooden pallets, you need to put Push-Pull attachments. They will then easily handle loads on slip sheets, increasing productivity without compromising on safety.
Conclusion
Forklifts with attachments can add a lot of versatility and productivity to your business. If you're planning on expanding your catalogue of products or even getting into a new industry that needs specialised material handling equipment, including forklift attachments, get in touch with us.
We would love to help you raise the productivity of your venture.