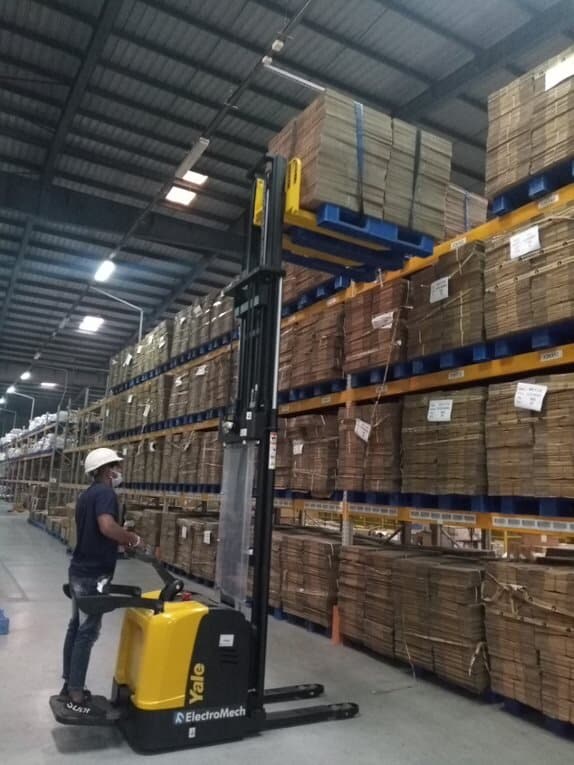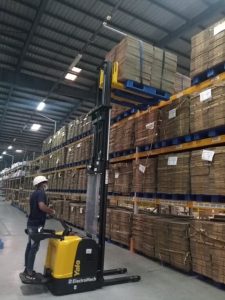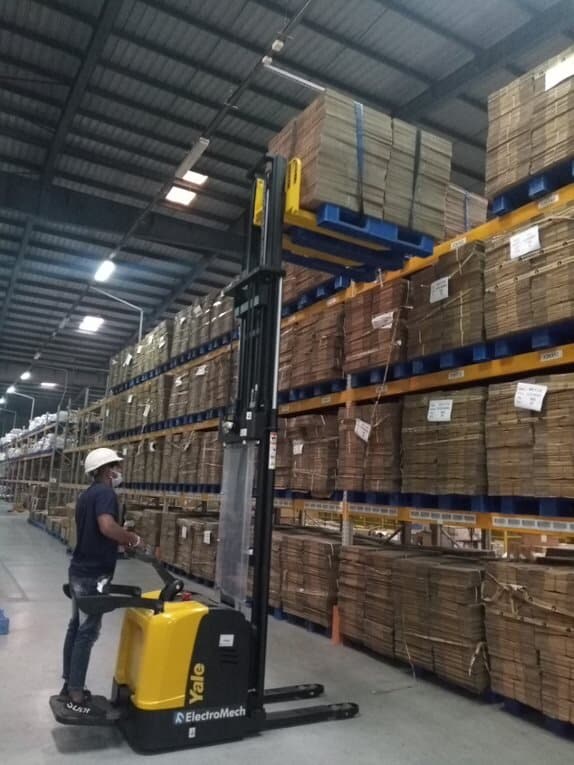 Versatility and efficiency are two of the most sought after qualities in the material handling arena. Electric Stacker trucks are one such material handling equipment that promotes greater productivity, making them ideal for any warehouse and cold storage. Stackers have a compact design for economical and efficient retrieval, stacking, and horizontal transportation of pallet loads. More importantly, if you designing or already possess a warehouse with narrow aisles and confined spaces then choosing a Stacker as your material handling partner is a no-brainer.
Stacker Trucks in a gist
Stacker trucks are principally used for stacking pallet loads at a shorter range of heights. Primarily used in the distribution centres, warehousing, and third-party logistics industries, it is designed with a mast that facilitates the lifting of items off the ground and distributing them as needed. The electrically powered variant is better designed for quicker, easier lifting and moving of tall pallet stacks. For this reason, Electric stacker trucks are highly resourceful in material handling environments.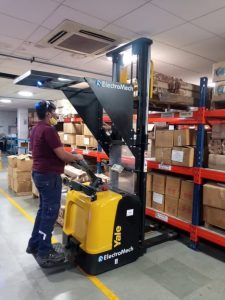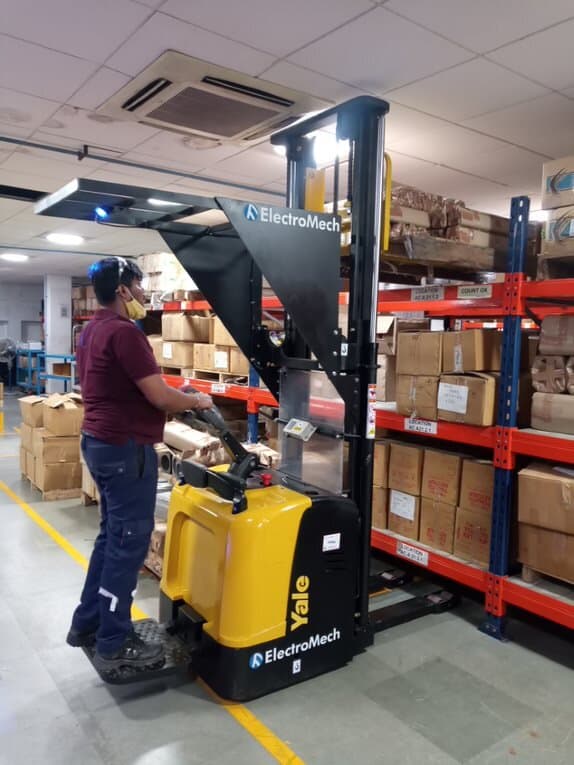 Ways in which stacker trucks enhance productivity
Versatility
The versatile features of an Electric Stacker encompass a wide variety of functionality empowering businesses to find a solution that fits the unique needs of their operations. You can choose between the two variants of an Electric Stacker, Walk-behind and Ride-on, depending on your business requirements. Our Electric Walk-behind or platform stacker designed with international technology, pools the manoeuvrability of a pedestrian stacker with the travel speed of a ride-on pallet truck. Electric Ride-on Stackers are perfect for longer distances and optimize operations even in minimum aisle widths. Both variants offer nothing short of power, precision and reliability for a wide array of demanding operations.
Efficiency with safety
It is structured for optimum operator efficiency with a wide array of ergonomic features enabling excellent visibility. Electric Stackers are a wise long-term investment as it is designed to ensure both operator comfort and productivity.
Flexibility
Engineered to be as compact and manoeuvrable as possible Electric Stackers are well-suited for a variety of applications due to their flexibility, such as operations that require lifting of items onto a particular high levelled platform or certain locations in warehouses that are too confined or not accessible by any other material handling equipment.
While selecting the right Electric stacker for your business, make sure you analyse its application and operation aspect for your business thoroughly. Electric Stackers accelerate productivity and speed for a broad range of functions. With superior efficiency, safety, flexibility, and reduced total cost of ownership, Electric Stackers are an asset in material handling environments.