Manufacturing is a complex operation. Handling work in all the different bays can be difficult, mainly because the forklift or lifting truck needs for each section can be unique. Whether it's in the dock yards where trucks are being unloaded, in the warehouses, or shuttling goods between them, getting the right forklifts for each job can make the process much easier along with being more efficient and productive. Here are the four lift trucks you'll need to get your operations running more smoothly.
Internal Combustion Engine (ICE) forklift
Our powerful ICE Forklifts are excellent for loading and unloading raw materials and containers from shipping units or other transport vehicles. They offer excellent fuel economy with a 2.6 litre Yanmar diesel engine that delivers 33.9kW of power at 2,700 RPM. The clutch packs are also made stronger, more extensive and thicker to provide three times with the life of the standard packs. The forklift also automatically adjusts for brake wear without compromising on control so that frequent servicing isn't required. They have extended service intervals of 500 hours with fewer replacements needed and easily accessible parts, making maintenance downtime minimal.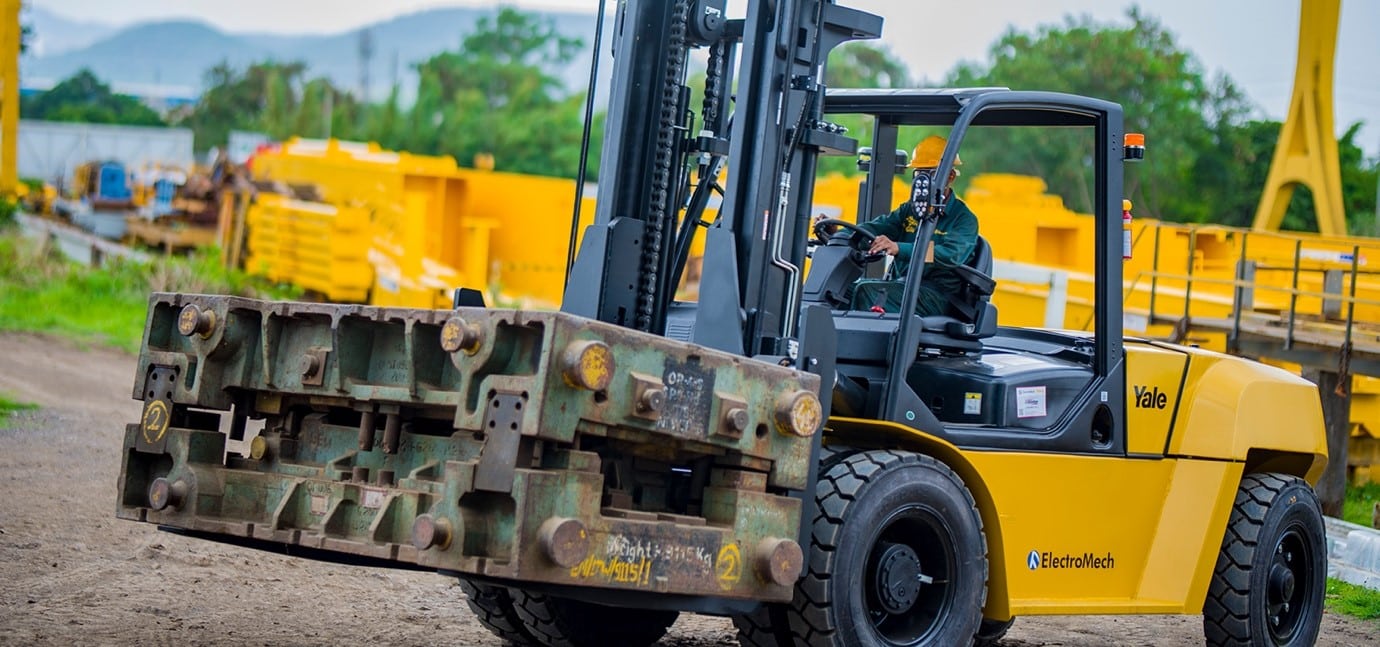 Electric forklift
As these lithium-ion powered electric forklifts don't emit exhaust fumes, they are perfect for use indoors. They can be used to transfer goods or raw materials from one bay to another other. They also don't need to take breaks to refuel or get batteries swapped out. They can be charged for shorter periods while the operators take their brakes. And then, they're back to work.
Battery Operated Pallet Trucks (BOPT)
Use BOPT for horizontal movement across warehouses or from one warehouse space to another. These pallet trucks come in ride-on and walk-behind options. They are made with low-maintenance brushless AC traction control and durable and robust frame design to increase their longevity and reduce servicing frequency to keep the cost of ownership low.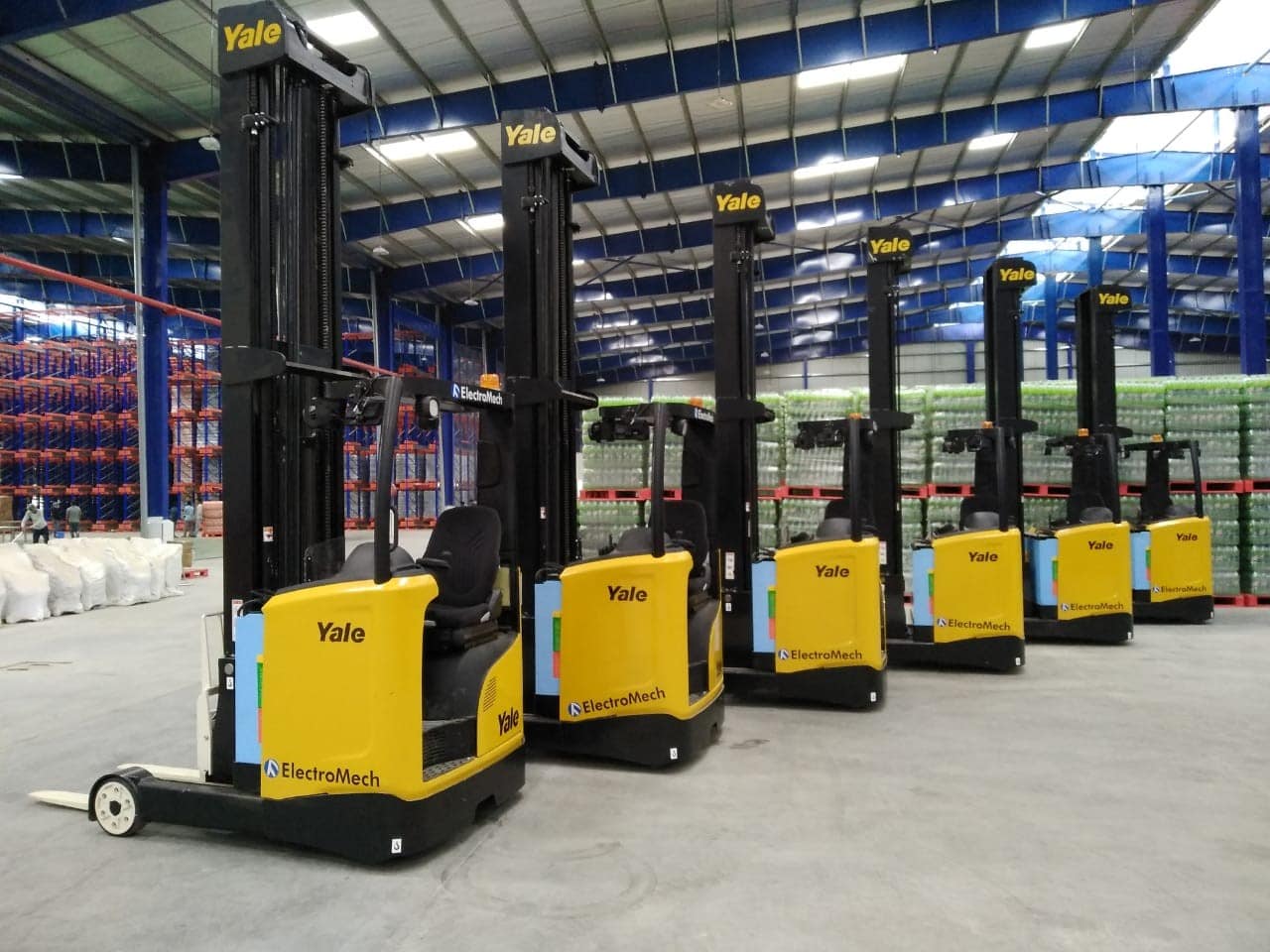 Reach trucks
ElectroMech Yale also provides a wide range of reach trucks, which are excellent for handling materials in tall racking systems in your warehouses. They are also powered by efficient lithium-ion batteries that can be quickly recharged in short bursts through the day just like the BOPT mentioned earlier. The long-lasting construction and design make these extremely robust and dependable. The Dual CANbus Control and Diagnostics system make it extremely easy for service personnel to connect the forklift to a PC and quickly diagnose current and potential problems and fix them before they hamper productivity.
Conclusion
Electromech Yale provides some of the best forklifts in India for a wide range of applications. Aside from the features, we have already mentioned, they all come fitted with ergonomic controls, innovative safety features and customisability to make sure the forklifts can face any challenge without compromising on productivity. Forklifts with attachments make them even more versatile.
Let us help make your manufacturing facility even more productive with our innovative material handling products.