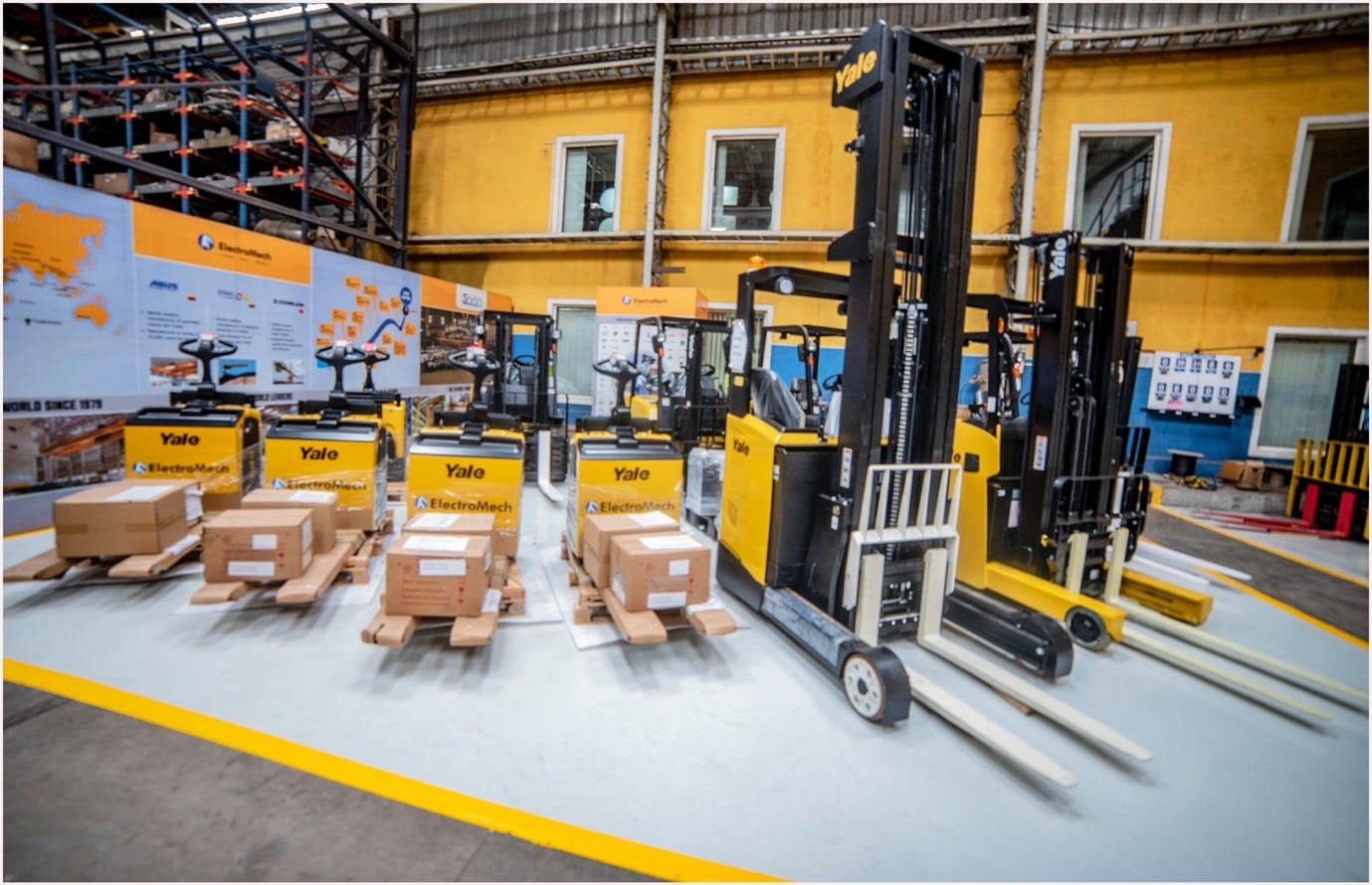 The automotive industry can be dynamic with constant shifts in demand and supply and the introduction of new models. Market pressures can also drive your margins to be paper thin. Managing efficiencies and cost is essential to staying profitable. Choosing the right material handling equipment, like electric forklifts, can give your business an edge over the competition. Let us explain how this can happen.
Energy Efficiency
Nowadays, most of the forklifts used inside warehouses and factories are lithium-ion battery powered, and for good reason. The market for Battery Powered Pallet Trucks (BOPT), electric forklifts, reach trucks and electric stacker trucks in India is growing rapidly. This is to lower emissions while enhancing energy efficiency. Each of our electric trucks has been designed to deliver long shift hours without needing to recharge. Recharging is also quick and convenient.
Less Downtime
From the batteries to the chassis, forks and masts, our forklifts are designed to last extremely long periods before needing to be serviced. Even the breaks and clutches automatically adjust to wear and tear, so they feel as good as new even years later.
Easy Serviceability
If a forklift does need servicing, Cranedge, our nation-wide service network, will ensure it'll be back on the floor swiftly and economically. Our lift trucks' design makes parts like the hydraulic pumps and tanks, filters and battery banks easy to access. Many of our electric forklifts also come with CANbus, a built-in computer interface that makes diagnostics and maintenance quicker and easier.
Ergonomics
All our lift trucks come with cushioned seats (where applicable) and suspensions. The easy-to-use, ergonomically placed controls and pedals help operators use the machines more intuitively and with fewer repeated stress injuries. For our Ride-on models of the electric stacker truck and BOPT, there are supports to prevent the rider from falling off during sharp turns.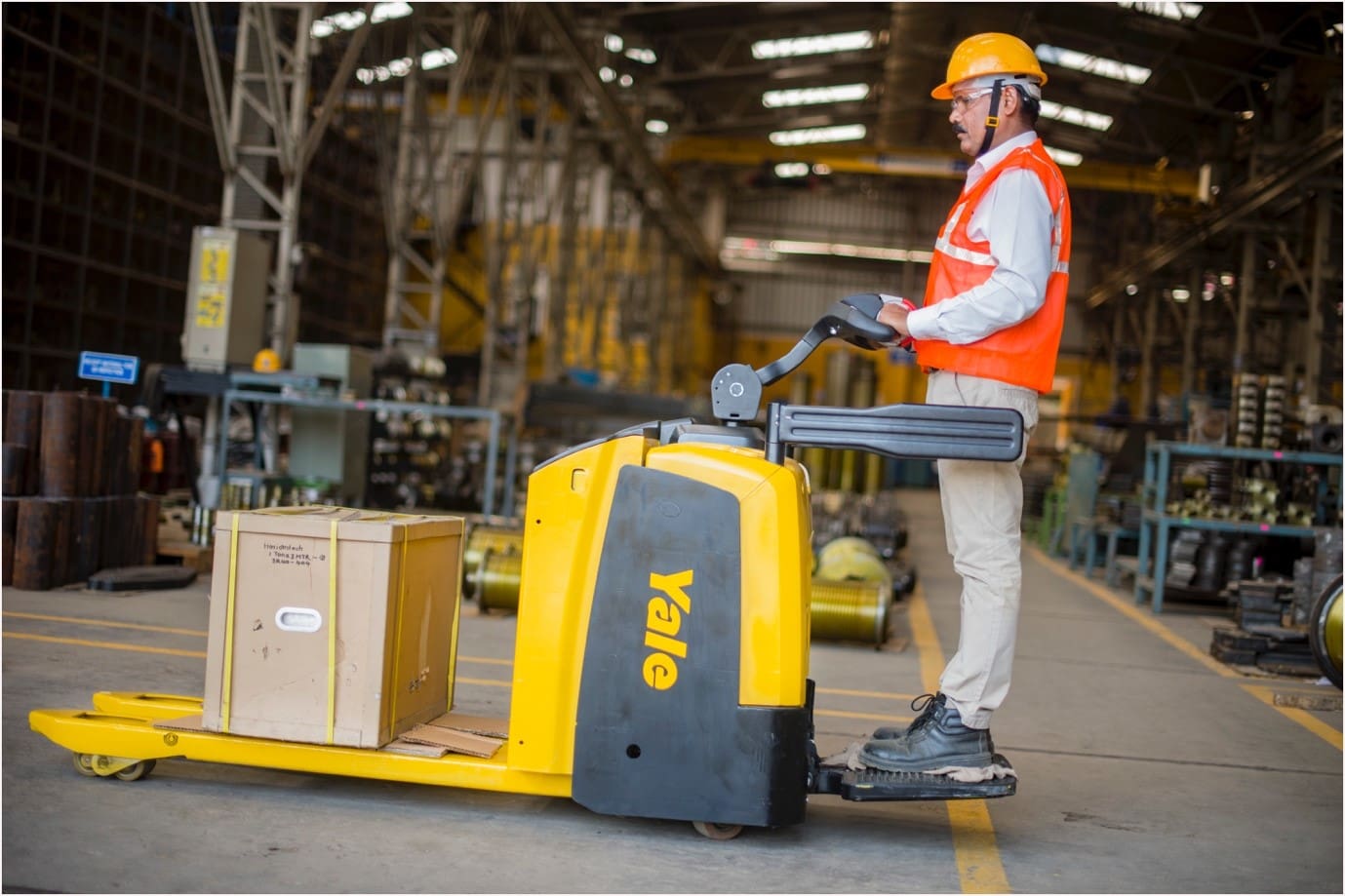 Safety
Hydraulic systems for all our electric stacker trucks, reach trucks and electric forklifts come with safety valves with redundancies to minimise mishaps. Similarly, strong overhead grills, easy access battery housings, automatic speed adjustments during turning, and many more features make our products some of the safest forklifts in India.
Conclusion
A business in the automotive industry needs to ensure long term efficiencies in costs to weather whatever storms arrive. Now, as electric and hybrid cars promise safer, cleaner and more efficient road transport in the future, electric lift trucks are living up to those promises now. Their low-cost running, low maintenance and long lives make them an excellent solution to make your whole production cycle more efficient, from raw materials to distribution.
There is a lot more to it than what we could describe here, so get in touch to find out more.